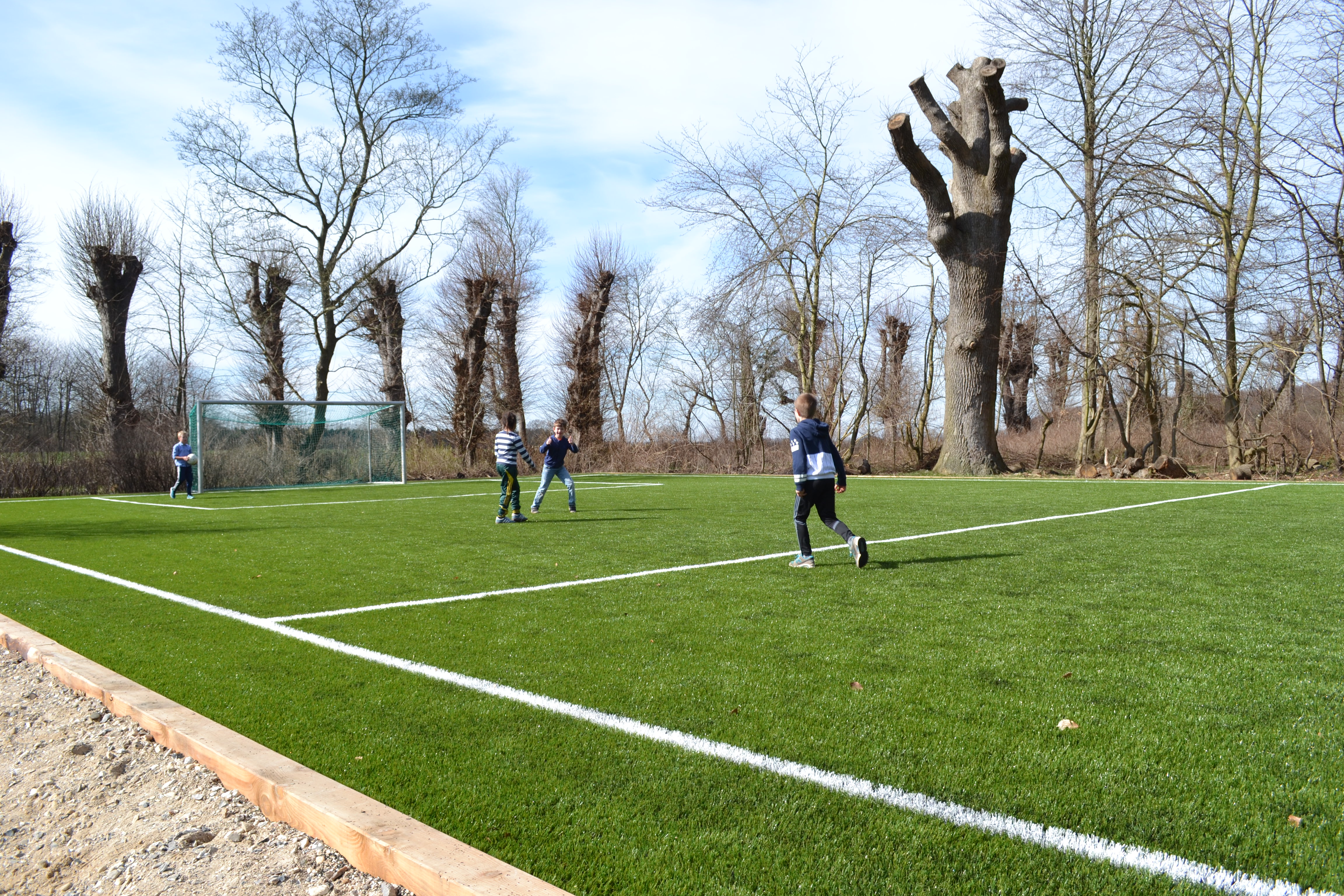 Ny kunstgræsbane
Så blev det tørt nok til at gøre banen færdig. Den står flot og indbydende og der er allerede spillet mange timer på den. Det er pt. den eneste bane i Danmark med så høj græskvalitet!
Vi har lavet en plan for brugen af banen, så alle får mulighed for at være med.
Mandage og torsdage er det 7.-9. klasse, tirsdage og fredage er det 4.-6. klasse og onsdage er det 0.-3. klasse, som har fortrinsret.
Temperamentet kan komme lidt i kog hos enkelte, når der spilles, og derfor arbejder vi en del på, at det handler om at have det sjovt sammen. Ikke at vinde. Kan man ikke helt finde ud af at lad sig selv og andre have det sjovt og være fair i sit spil, får man karantæne i er periode.
Vi regner med indvielse af banen til skolens sommerfest!