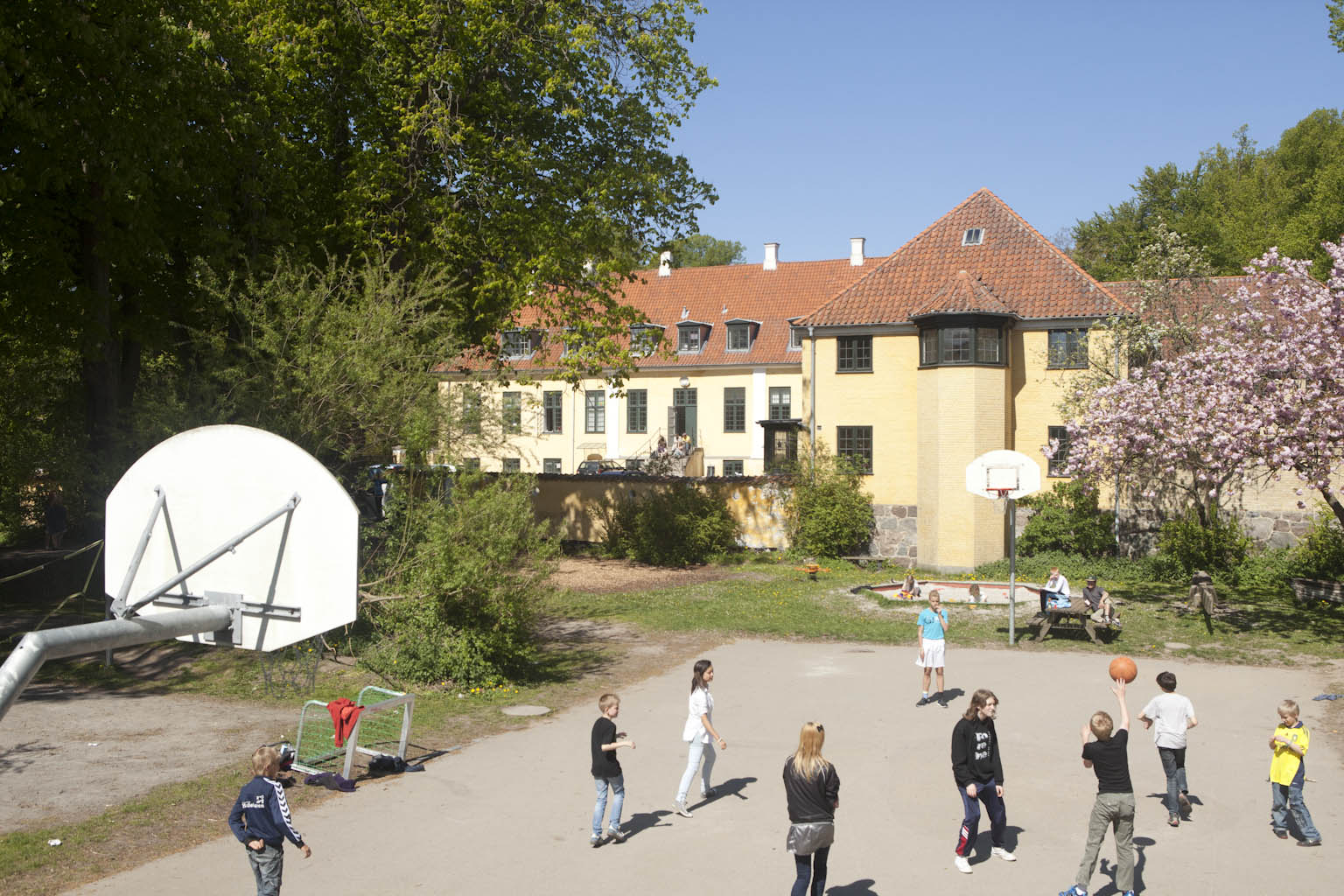 Tag konflikten og stil krav!
Vi har vist alle indimellem mødt uopdragne børn – og de bor ikke alle sammen syd for grænsen eller på Grønland. Vi ser dem også af og til her på skolen. Børn, som ikke har mødt en mur og er blevet befriet for det ansvar hele tiden at skulle vælge selv eller selv bestemme, hvad man vil og ikke vil.
Børn som er voksne (og voksne som er blevet børn). Man svigter sit barn, hvis man ikke stiller krav, fastholder det (kærligt
men tydeligt) og rummer barnets vrede, frustration og forsøget at undslippe det sure.
En god forældre, en god skole, en god arbejdsplads stiller tilpasse og realiserbare krav og tager konflikter med oprejst pande.
Nu er det nemt at pege fingre ad alle de andres uopdragne unger. Men vi kender det jo selv. Man er træt, man vil gerne have fred og en god weekend sammen med sine børn. Man har lidt dårlig samvittighed over den manglende tid sammen i familien, og så får man overladt jobbet som administrerende direktør til knægten på 6 år. For fredens og den gode samvittigheds skyld.
Det kan også være, at man har et barn med et vanskeligt sind eller større følsomhed. Det kan være et barn med en diagnose, hvor specielle hensyn skal tages og bestemte måder at kommunikere på fremmer udviklingen og mulighederne. Og hvad er så diagnose og hvad er dårlig opdragelse. Det kan være meget svært.
Og så er der tidens tilgang til fri opdragelse, hvor man i misforstået godhed fokuserer på medinddragelse, ligeværdighed og demokrati. Alle 3 gode værdier, men ikke nødvendigvis i opdragelsesøjemed. Medinddragelse, ja, men kun hvor det giver mening i forhold til barnets alder. Ligeværdighed, ja, men ikke samme roller, samme erfaring eller samme myndighed. Demokrati, ja
igen hvor det giver mening i forhold til barnets alder, men far og mor bestemmer. Oplyst enevælde bør leve i bedste velgående i hjemmet. Man skal som forældre påtage sig den opgave, det er at have et barn. Også når man bliver upopulær og ligger lavt i meningsmålingerne på børneværelset. Det hører med til at være voksen. Voksne kan godt tåle modstand, gråd og kritik.
Jeg har i et tidligere blogindlæg været inde på de 3 k´er i børneopdragelsen. Kærlighed, Kontakt og Krav! Kærligheden skal udtrykkes i tide og utide, så barnet føler sig elsket, også når der er konflikt. De skal se, at man godt kan være gode venner selvom man tager en boksekamp.
Konflikter må ikke gå ud over relationen. Man må ikke lægge hinanden på is eller straffe gennem foragt. Så går det galt. Kontakten skal også være på plads. Samværet, tiden sammen, og hvor man får talt sig til rette. Alle tager vi vores egen oplevelse af opdragelse med ind i vores forældreskab.
Vi er alle blevet "udsat" for den som barn. Og vi kan have mødt for høje krav som barn eller for få krav. Eller krav uden kærlighed. Så kompenserer vi ofte ved at havne i modsatte grøft med vores egne børn. Vi stiller alt for få krav eller alt for høje krav. Det er derfor, at det er godt at være to til at opdrage. Så vi kan korrigere hinanden, tale sammen, blive klogere på det vi gør.
Vi kommer aldrig til at opdrage fejlfrit. Uanset ambitionerne. Vi laver fejl, vi gør noget dumt, vi træder i spinaten. Men det betyder ikke, at vi skal abdicere og ikke turde tage magten, beslutningerne og kampen. Det er det bedste, vi kan give vores børn. Så har de nemlig plads og ro til at være de små og umulige. Det får vi glade, afstressede og ordentlige børn ud af, til glæde for andre og ikke mindst for dem selv.
November 2015/John