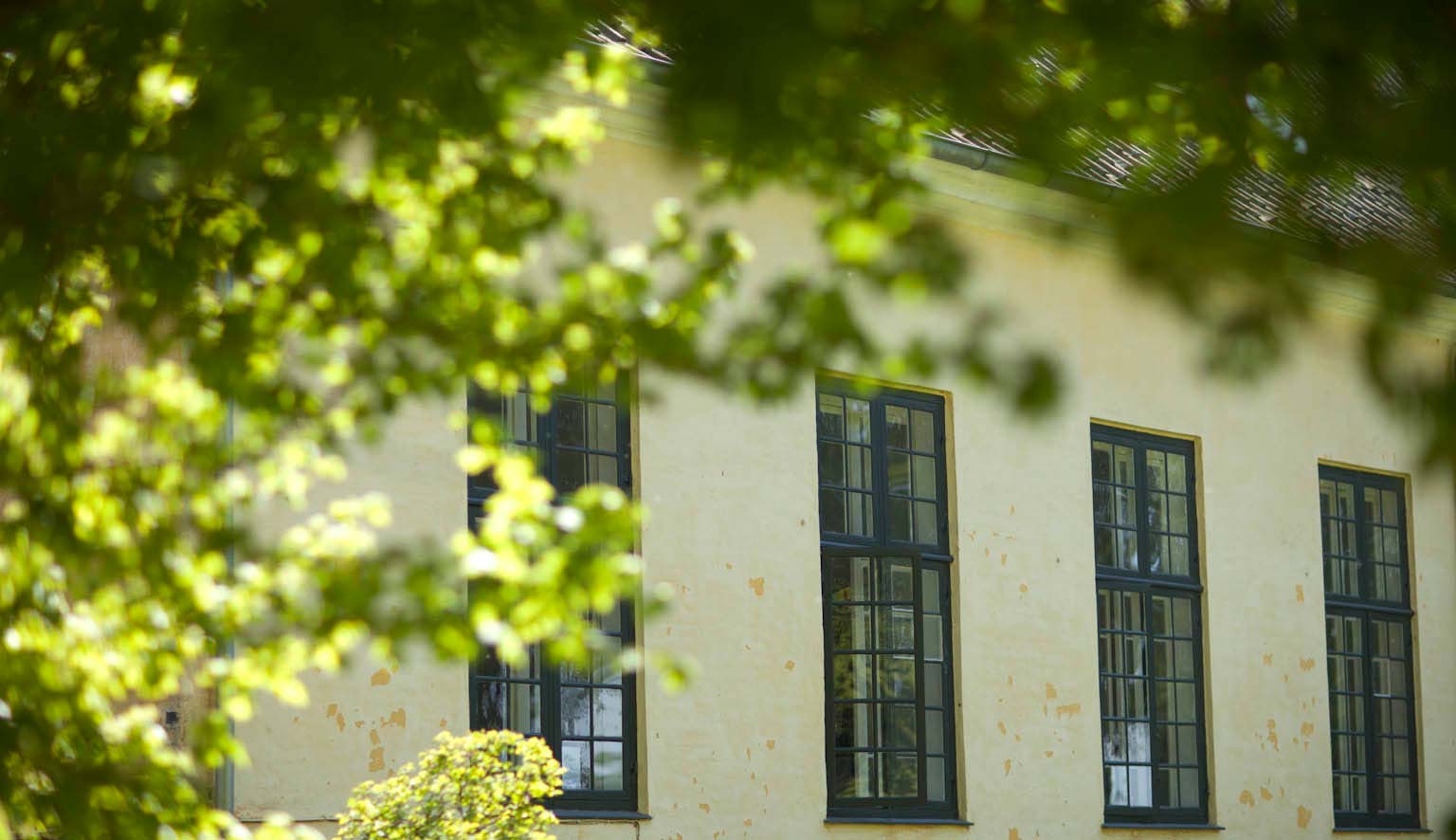 JOMO i stedet for FOMO
Fear Of Missing Out – den kender vi alle. Hvad går vi glip af, hvis ikke vi følger med på de sociale medier. Eller rejser lige så meget som naboen. Eller tjener de samme penge, som onkel Hans. Og så videre.
Det bliver en uendelig trædemølle at skulle sørge for, at man ikke går glip af noget.
Specielt børn og unge kan komme til at lide under den frygt. Fordi gruppen, det at høre til og være en del af noget, er meget afgørende som barn og ung.
Vi skal hjælpe vores børn med at finde glæden i at gå glip af. Joy Of Missing Out.
Når vi i uge 7 lader skærmene blive hjemme, eller afleverer dem den første time i skolen, så skulle det gerne være en øjenåbner, en hjælp til at opdage, at man kan lave andre ting end sidde bagved skærmen. Og som giver glæde, fællesskab, nærhed og oplevelser, som man ikke fik, da man havde snuden i skærmen.
Jeg skal understrege, at vi ikke oplever, at det er et problem i skolen med mobiltelefoner, tablets og pc´er. Det er en god og positiv del af hverdagen.
Men mobiltelefonens evige krav om opmærksomhed, kan vi godt opleve, som forstyrrende i nogle klasse og for visse elever. Så vi følger det nøje.
Forskningen siger ….
Nyere forskning viser, at både elever og lærere oplever, at mobiltelefonen er et forstyrrende element i undervisningen. Koncentrationsniveauet falder. Forskningen viser også, at I frikvarterne kan brugen af mobiltelefonen også blive en udfordring. Eleverne gemmer sig bag skærmen og nærværet, samtalen, de fælles oplevelser og den fysiske aktivitet bliver der mindre plads til.
I Frankrig vil man helt forbyde mobiltelefonen i skolen. Af samme grund.
I Danmark er ca. 10 skoler skærmfrie. Ud af ca. 2100 skoler. Det er ca. ½ %.
Nogle forskere opfordrer til, at man får en mental skoleuniform. Det vil sige, at man fokuserer på, at skolen er et arbejdssted, hvor forstyrrende elementer skal minimeres.
Masser af muligheder
På skolen har vi lige åbnet den nye multibane med plads til masser af bevægelse. Det er de stores legeplads i frikvarterne. De små må bruge banen i SFO og når banen er ledig. Vi har fodboldspil i både 8. og 9. klasse og selvfølgelig i aktivitetsrummet i fritidsklubben. Her er også et bordtennisbord. Vi har selvfølgelig også kunstgræsbanen (som altid benyttes flittigt), basketboldbane, trampoliner og snart også en svævebane. Alternativerne til skærmen står i kø. Vi vil opfordre til, at børnene tager spil med. Skolen kommer også til at købe ekstra brætspil, så hver klasser har nye, lækre spil, som er sjove at lave sammen.
Et eksperiment
Vi vil gerne, at eleverne får en egen fornemmelse for, hvad en skærmfri uge gør ved dem selv, fokus i undervisningen og fællesskabet. Det kunne være noget med, at eleverne skrev en logbog/dagbog, hvor de kan beskrive tanker, følelser og oplevelser i løbet af dagen.
Vi vil gerne opfordre til, at man også derhjemme tænker i skærmfri uge. Og finder på alternativer sammen.
Det kunne jo være, at vi alle blev voldsomt afhængig af ikke at have skærmen tændt ?