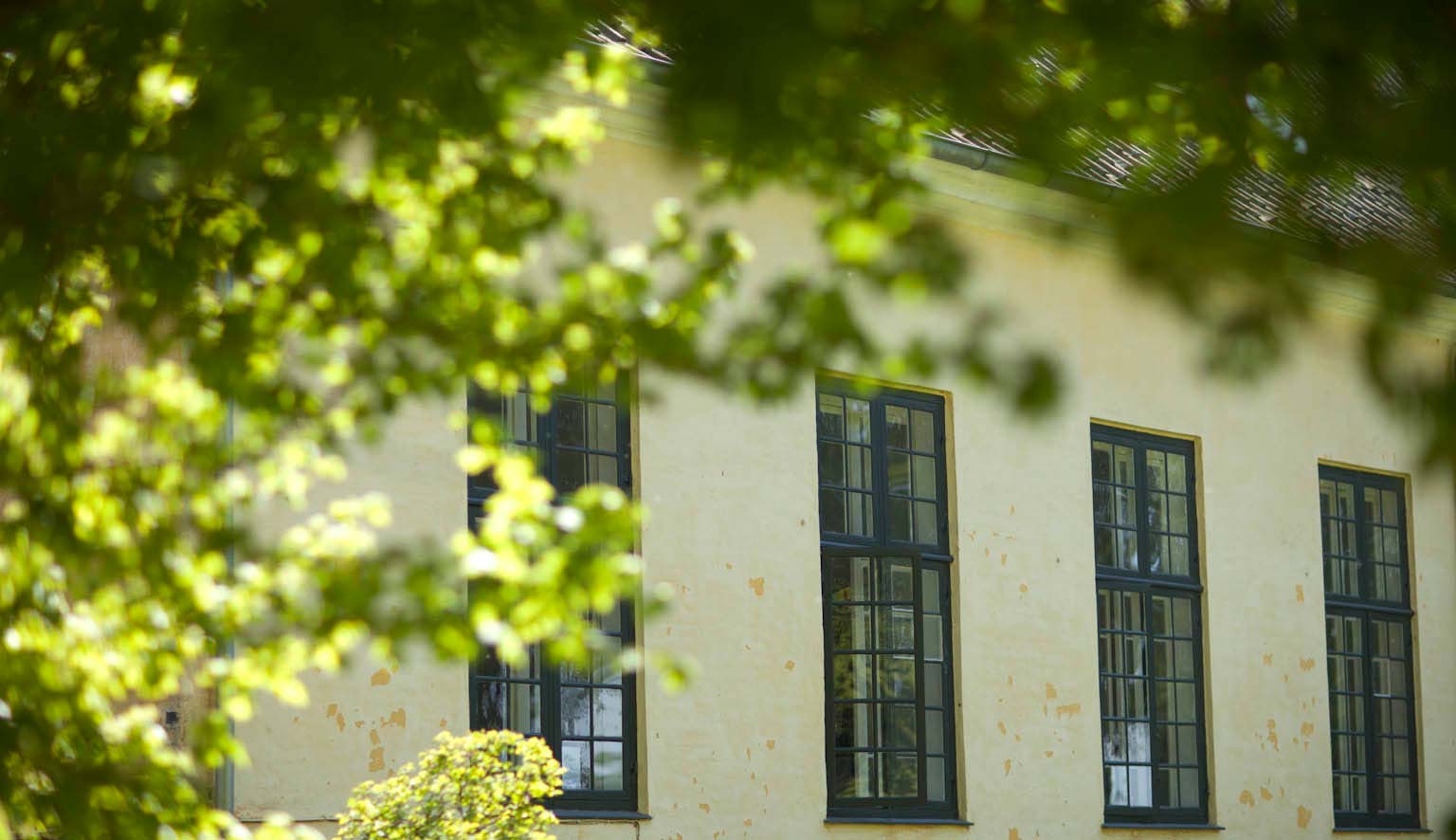 Skal der være ånd i skolen?
Man kan være åndløs, åndeligt søgende og endda kalde hinanden det lidet flatterende åndsvag. Man kan også have dårlig ånde og ånde ud. Og så er der Helligånden. Ånd bruges til lidt af hvert, men handler her om det liv, som ligger bag det synlige liv. Ligesom ilten i luften – vi kan ikke se den, men kan mærke dens effekt.
Hvis vi bare får mad, søvn, sikkerhed og nok penge på bankbogen, er vi vel tilfredse? Hmm – mennesker dør af ensomhed og kan gå til i søgen efter følelsen af at høre til og være til gavn og nytte. Der skal mere til.
Ånd handler om det betydningsfulde i tilværelsen, det som giver livet sin form. Det er det ikke-materielle, som styrer vores syn på os selv, hinanden og de værdier, som vores samfund bygger på. Ånd er at standse op og tænke over tilværelsen. Ånd er fordybelse og eftertænksomhed, hvor man gør ligningen op for det at være menneske med spørgsmål om, hvorfor mennesket er til, hvad meningen er med det hele. Og ikke mindst hvorfor mennesket har samvittighed, hvad det onde er, hvilket håb der er, når vi dør, og hvordan vi behandler hinanden, især den svage.
Et menneske er et åndeligt væsen. Vi går til, hvis vi kun skal leve som dyrene: de spiser, sover og formerer sig. Vi har brug for mening, sammenhæng, håb og at høre til. Vi er selvfølgelig også krop og sind/følelser, som også skal udfoldes i vores menneskeliv. Men ofte overser vi den åndelige side, og dermed bliver vi i overført betydning halte og humpende. Så er det, at depressionen og stressen indfinder sig. Vor tids store folkesygdomme.
Hvad er ånd i 1. klasse en mandag morgen? Eller sent på eftermiddagen i geografi i 9. klasse? Ånd kan være svær at måle, men man fornemmer hurtigt "ånden på stedet" – er her rart at være, lærer man noget, er de voksne nærværende, er der værdier og holdninger, kan man være sig selv, bliver man udfordret og holdt af?
I det grundtvigske fædreland er ånd først og fremmest "frihed for Loke såvel som Thor". Der skal være højt til loftet, der skal være plads og rum til forskelligheder, og vi skal lade være med at sætte hinanden i bås. Det åndløse er diktatorisk, det åndsfyldte giver frihed.
Og så er der Helligånden. Han står for fred, glæde og retfærdighed, kan vi læse os til i Det nye Testamente. Ikke så dårligt, da det jo ofte er en mangelvare i egne og andres liv. Vores lille jord ville have stor gavn af mere Helligånd. Tænk! Mere fred (ydre og indre), mere glæde og større retfærdighed! Helligånden vil gerne bo i mennesket, trøste, glæde og vejlede. Ja, medgivet, det lyder måske for langt ude, for mystisk, for spooky! Men det er måske, fordi vi ikke er vant til den dimension. Vi vil kun acceptere, det vi kan se, høre, veje og måle. Vi behøver ikke at udelukke fornuften. Fornuften kan sagtens tilsige os, at Helligånden findes. Det er da en ufornuftig tanke, at kun dét findes, som vi kan måle og veje. Tænk blot på universets og atomets uendelighed. Helligånden hører til, også på en skole – den er god at have i baghånden, så man ved, at man aldrig er alene, overladt til sig selv og sine egne (u)fortræffeligheder.
Juni 2018/John